Drupal is one of the most successful open source projects in the world and has evolved from its CMS roots into a powerful, extensible platform in which to build all kind of web applications including online stores. This talk will explore some of the trends in e-commerce and the benefits (and downsides) of leveraging platforms like Facebook for building your business.
The speaker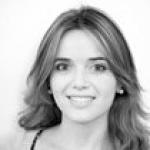 Laura Valverde García
Software Developer and CEO
Laura Valverde is a software developer and the CEO of Beetailer, a San Francisco-based social commerce startup that was funded by Y Combinator. Previous to that she co-founded a Ruby on Rails consultancy specialized on e-commerce.
The company

Beetailer
Beetailer is an e-commerce startup that allows retailers deep integration of their catalogs and shopping carts with Facebook and other social networks. Beetailer has tens of thousands of stores using its service and supports all the major e-commerce platforms including Magento, Shopify and Prestashop