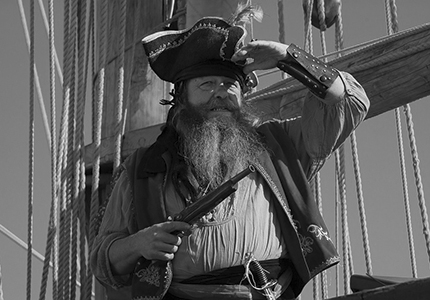 Do you want to feel how the first circumnavigation to the Earth was and discover the most wonderful creatures of the coast depths as if you were Magallanes or Juan Sebastián Elcano? Ahoy, now you have the perfect opportunity! Our friends from the Aquarium of Seville invite you and any companion to this incredible place and so check all the coast wonders with your own eyes.
Then don't hesitate and show us you are the most intrepid drupaler! Do you take the challenge up? It is very easy, here you have the rules:
Tweet a photo showing that you are an authentic pirate, arrrr!

Use the hashtag of the event #DrupalDevDays

Mention the Aquarium of Seville @AcuarioSevilla
We are raffling six tickets to visit the Aquarium of Seville during Drupal Developer Days. This Aquarium is one of the centres with more biodiversity in whole Europe, with about 7.000 specimens from around 400 different aquatic species. Divided in five themed areas, it recreates the trip Magallanes did around the world in 1519 at which visitors can immerse themselves in different coast bottoms from all around the planet.