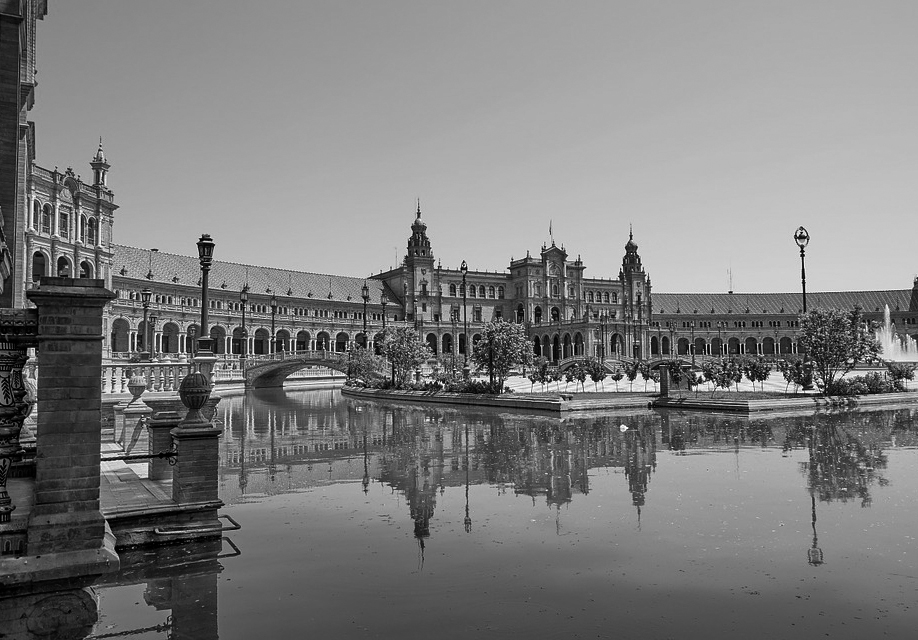 You have probably already read a bunch of guides to know what you can do in Seville. Anyway, we have prepared you a very interesting itinerary to help you enjoy during the next Drupal Developer Days:
Eat 'Serranito' in Triana. The most famous sevillian sandwich has meat, jam, tomato and pepper and it's one of the best Andalucian gastronomy pleasures.

Enjoy a cocktail in a cruise along the river. Chill and have fun in a boat and enjoy the views of Seville from the Guadalquivir river during this trip.

Meet Murillo and Zurbarán at the Fine Arts Museum. If you are really keen on baroque art, this is your place as you'll been able to find many works of this period at it.  

Have a beer while watching the sundown at the shore. Get amaze by the colours of the river at sunset, with the Giralda and Gold Tower in the background of the picture...  This is really an indescribable experience.

Feel 'flamenco' in Los Gallos. With a relevant group of artists - guitarists, dancers and singers -, you'll be able to find the secret of this art declared an 'Intangible Cultural Heritage of Humanity'.

Ride a tandem bicycle in María Luisa's Park. An easy and entertaining way to discover this beautiful park.

Eat an 'adobo' at Rioja street. Right next to the Plaza Nueva Square, besides Tetuan Street, there is this small street where you can feel this peculiar 'adobo' smell...and taste it!

Understand the power of Easter. No matter the season of the year, churches in Seville are opened every day so visitors can contemplate the Easter statues. Jesús del Gran Poder or 'la Macarena' are two good examples of the 'imagery' in Seville.

Rowboat trip in Spain Square. This is a fantastic way to spend a great time with friends while having another view of this wonderful city.

Discover the most marvellous and strange creatures of the seas. With 7.000 specimens of 400 different aquatic species, Aquarium of Seville recreates the same trip Magallanes did five hundred years ago.